The Free Spirits
Freeland Free Spirits program celebrates female-identifying, transgender, and gender-nonconforming Oregonians who are busting through the glass ceilings and soaring. These are people who think and act in an uninhibited way without worrying about so-called rules or norms. We might call them non-conformists, rule-benders, iconoclasts, mavericks, or bohemians. We might say they march to their own beat, to their own muse. We appreciate them for their abilities to help their community, to create beauty, to be original, to blaze trails, and to celebrate unabashedly.

Know a good candidate for our next Free Spirit? Nominate them today!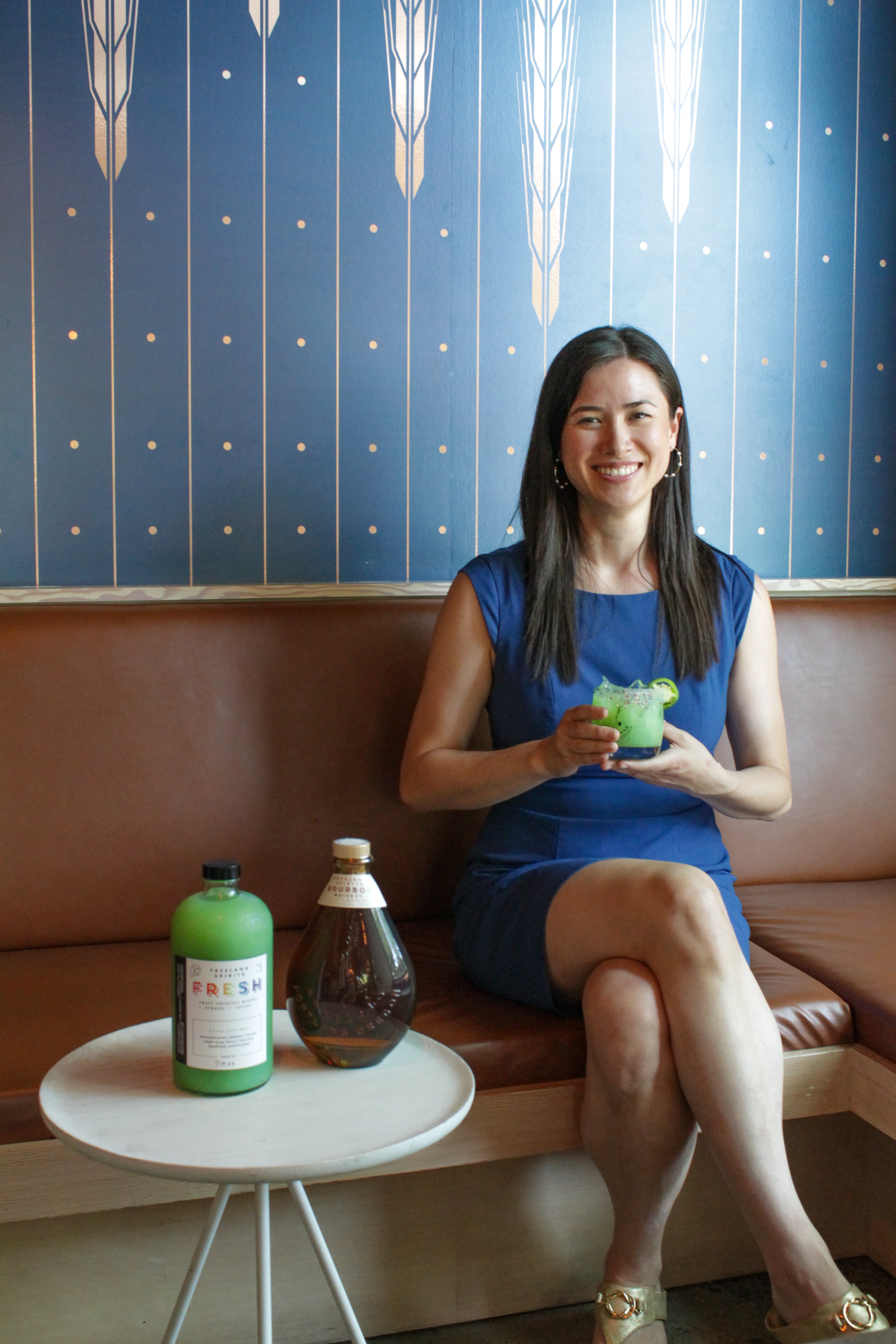 Meet this quarter's Free Spirit, Stacy Sawin! Stacy is the CEO and co-founder of the non-profit FinAbility. With her background in volunteering at women service organizations and earning her MBA in business school, she has launched impactful resources to support folx in her community. On average it takes 7 attempts for a survivor to leave their harm-doer, most often because of financial insecurity. FinAbility financially empowers survivors of domestic abuse through programs designed to safely facilitate their independence. FinAbility launched their resources in Spring of 2022, and has since provided services to over 13,000 survivors and community members.
Cheers to Stacy for her passion to protect her community and help them thrive! In celebration of her dedication and outstanding leadership, a portion of the proceeds from the sales of our Born This Way fresh cocktail kits will go to support FinAbility. We will also be hosting an upcoming celebration in her honor and benefiting FinAbility, so keep an eye out on social media and our newsletters.
She Flies With Her Own Wings
Erin Waters, Basic Rights Oregon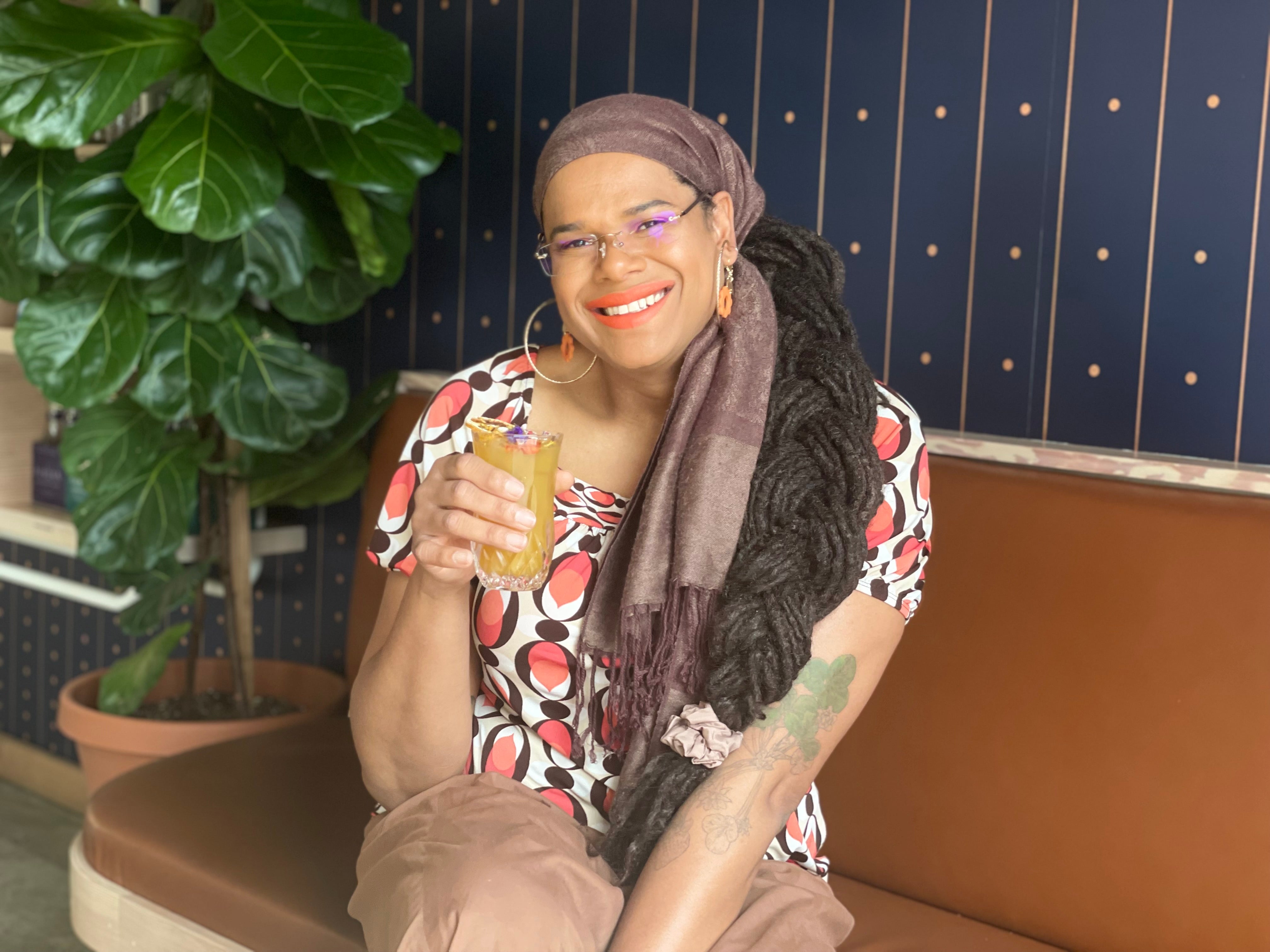 Meet our newest Free Spirit, Erin Waters! As a member of the board at Basic Rights Oregon and Director of Equitable Programs & Services at Black & Beyond the Binary, she has committed herself to raising awareness and providing resources to better serve LGBTQ2SIA+ folks in the community. A particular focus for Erin is in supporting the Black Queer Community. Much of her service is in the scope of healthcare, with initiatives such as development of patient advisory councils, peer-based mentoring programs, and assisting in the establishment of community speech pathology programs. Erin has received acknowledgment for her work as a Queer Hero by the Gay & Lesbian Archives of the Pacific Northwest in 2019 and received the David J. Lawrence Community Service Award from Kaiser Permanente in 2020.
We are so excited to feature Erin and raise a glass to the amazing impact she has made!
A portion of the proceeds from the sales of our Life's A Peach kits will go to Basic Rights Oregon. 
Basic Rights Oregon works fearlessly and tirelessly to build a strong, vibrant, powerful, and progressive movement for LGBTQ2SIA+ equality. LGBTQ2SIA+ Oregonians exist in every community, and we understand that we have to engage in strategic, values-based coalitions to address the many needs of our communities.
They're working to ensure access to ALL gender-affirming care is covered through any health insurer in our state, including the Oregon Health Plan, engaging with communities across Oregon that are battling against racism, homophobia and transphobia in their school districts, and expanding the ability to provide valuable trainings about the queer and trans communities for Oregon workplaces, faith communities, school districts, and business partners.
She Flies With Her Own Wings
Laura Kerr, Planned Parenthood - Columbia Willamette (PPCW)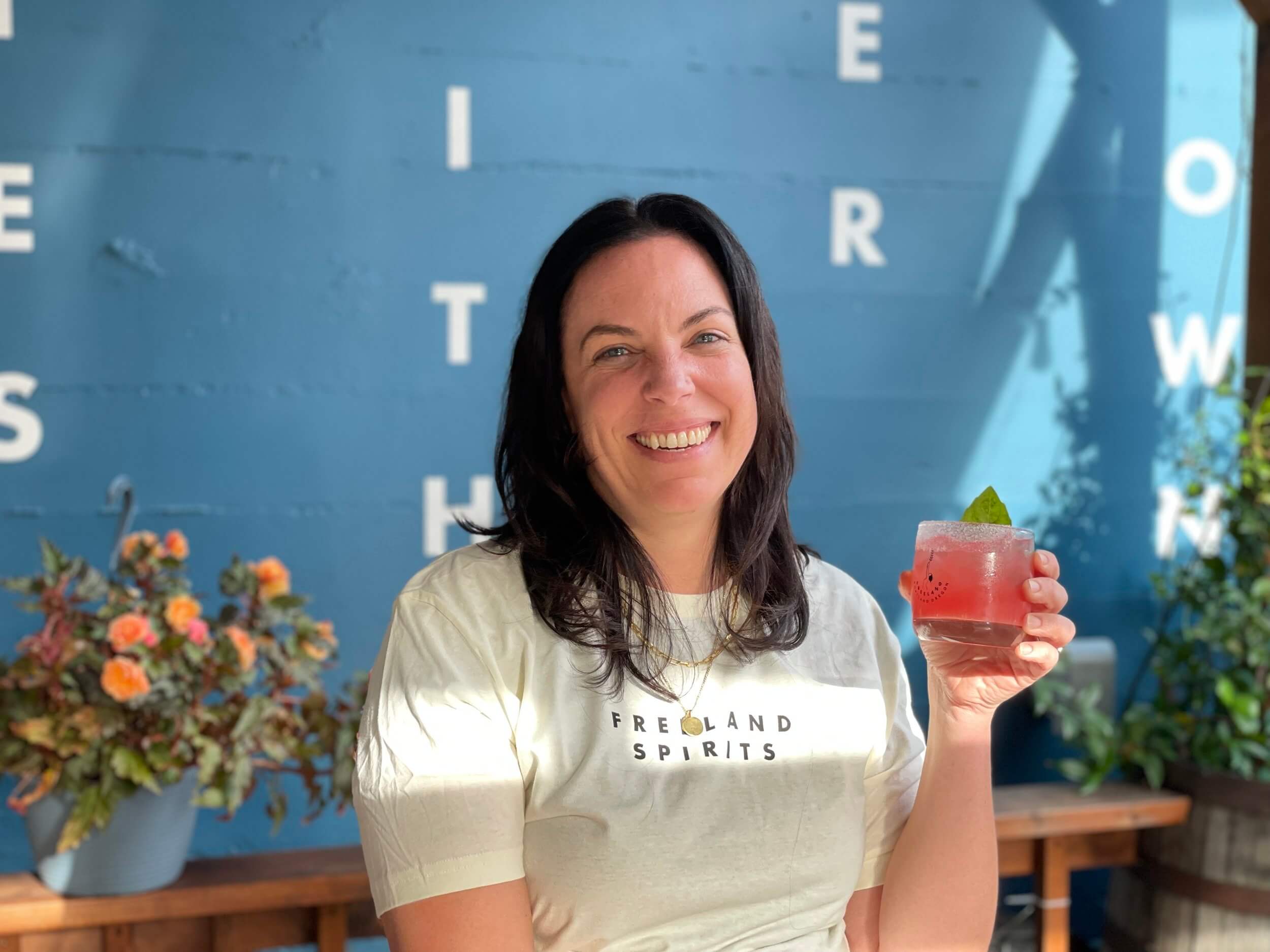 Congrats to Laura Kerr, this quarter's Free Spirit. Laura is partner in the environmental, natural resource and land use group at Stoel Rives LLP, and also spends her time as an advocate for reproductive rights.  

Laura has been a supporter of Planned Parenthood Columbia Willamette (PPCW) for years and believes it is more important than ever to defend and support the right to autonomy, equality and safe access to reproductive care, including abortion. 
PPCW is in the process of establishing a new health center in Ontario, Oregon near the Oregon/Idaho border, where the nearest health center providing comprehensive reproductive care is 250 miles away in either direction. PPCW believes that all people should have the right to control their own body, life, and future – no matter where they live – and is committed to ensuring people have access to the care they need. 
A percentage of proceeds from the Carousel cocktail kit, will support PPCW to provide more and better access to sexual and reproductive healthcare.
She Flies With Her Own Wings
Kelly Saavedra, Project Lemonade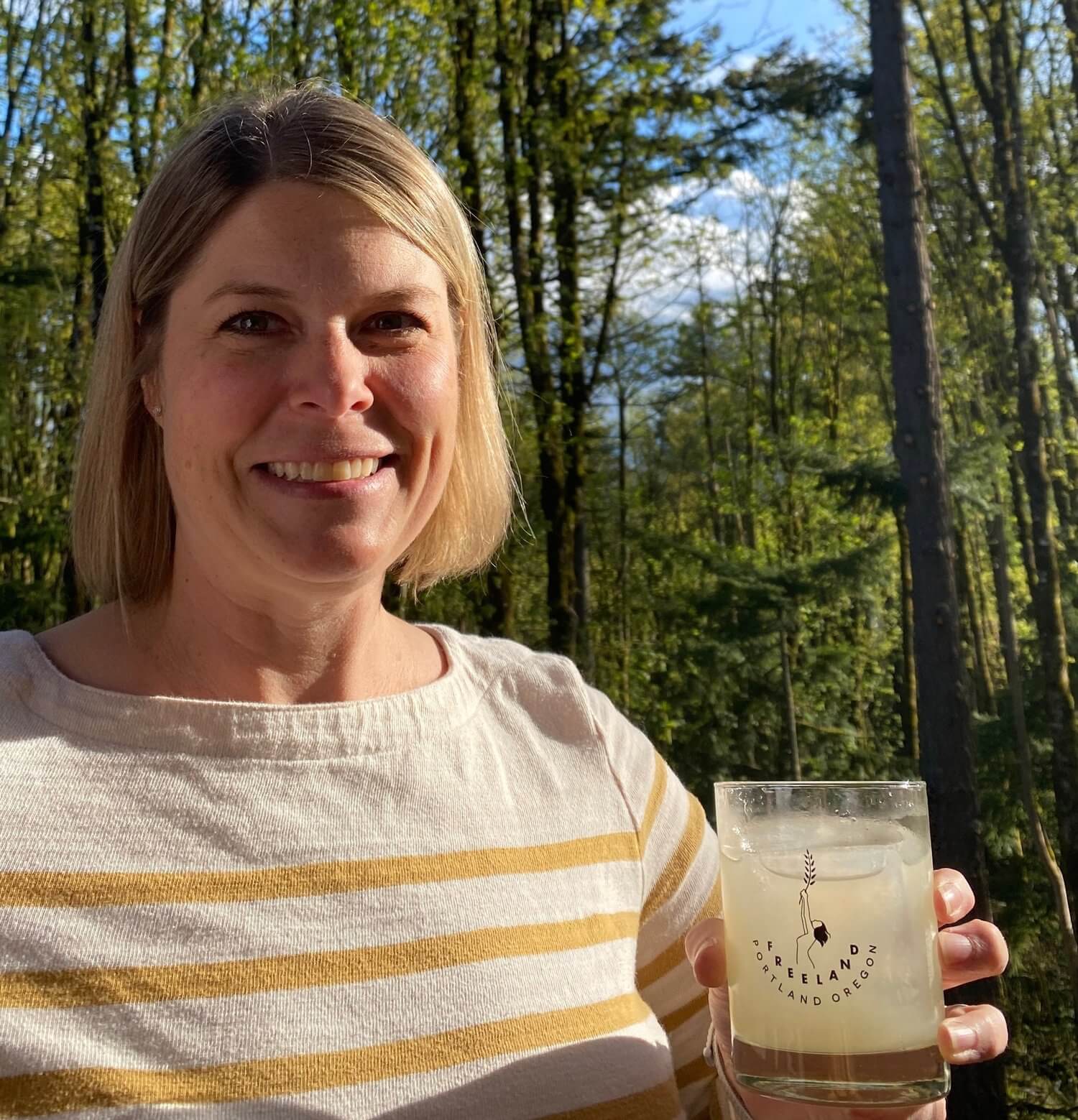 Kelly Saavedra is an advocate for foster youth. Since 2020, she has served as the Store Program Manager at Project Lemonade, an organization that inspires self-esteem in foster youth. With Kelly's leadership, the Project Lemonade store has grown from a twice-per-year shopping event, to a year-round retail store open 5 days per week. Foster youth often leave their homes abruptly and with few belongings. The Project Lemonade store provides 20+ new clothing items free-of-charge to 2,500 foster youth annually. Project Lemonade Executive Director, Lindsay McDonnell shared, "Kelly was amazing during the pandemic… She really stepped up to make sure that foster youth and foster families had the support they needed."
In addition to her work with foster youth, Kelly has dedicated 20+ years to social service including work in Victim Advocacy. Kelly is proud to support Project Lemonade and hopes you will check out The Forager to help inspire self-esteem in foster youth.
She Flies With Her Own Wings
Kali Thorne Ladd, The Children's Institute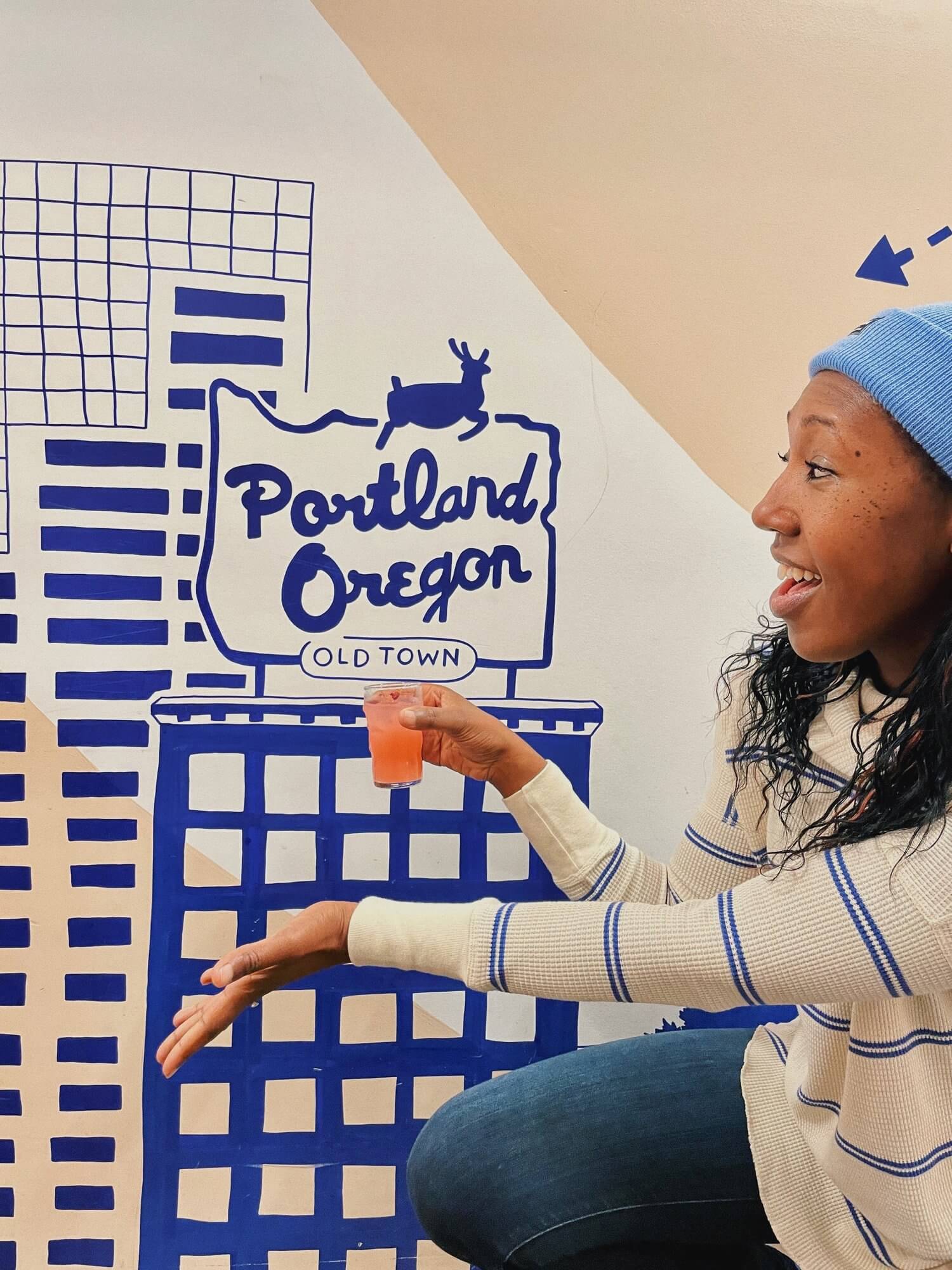 Kali Thorne Ladd is a social entrepreneur who co-founded Kairos PDX, which spearheads a movement towards equitable education in Portland, and now serves as the Chief Executive Officer of the Children's Institute. Through policy and advocacy, The Children's Institute "works to improve the lives of children from prenatal to age 8 who experience institutional or systemic barriers to opportunity in Oregon: children from low-income families, children of color, disabled children, dual language learners, and children in rural areas".
The Children's Institute is a pillar for educational progress, not only behind the scenes, but on the front-lines, by supporting families with publicly-funded preschool, health initiatives, and research "aim to keep kids healthy and safe and prepare them to be active, engaged learners". Here's a toast to Kali, and the bright futures she and the Children's Institute inspire!
She Flies With Her Own Wings
Rebecca Kaihani, HF Garden Project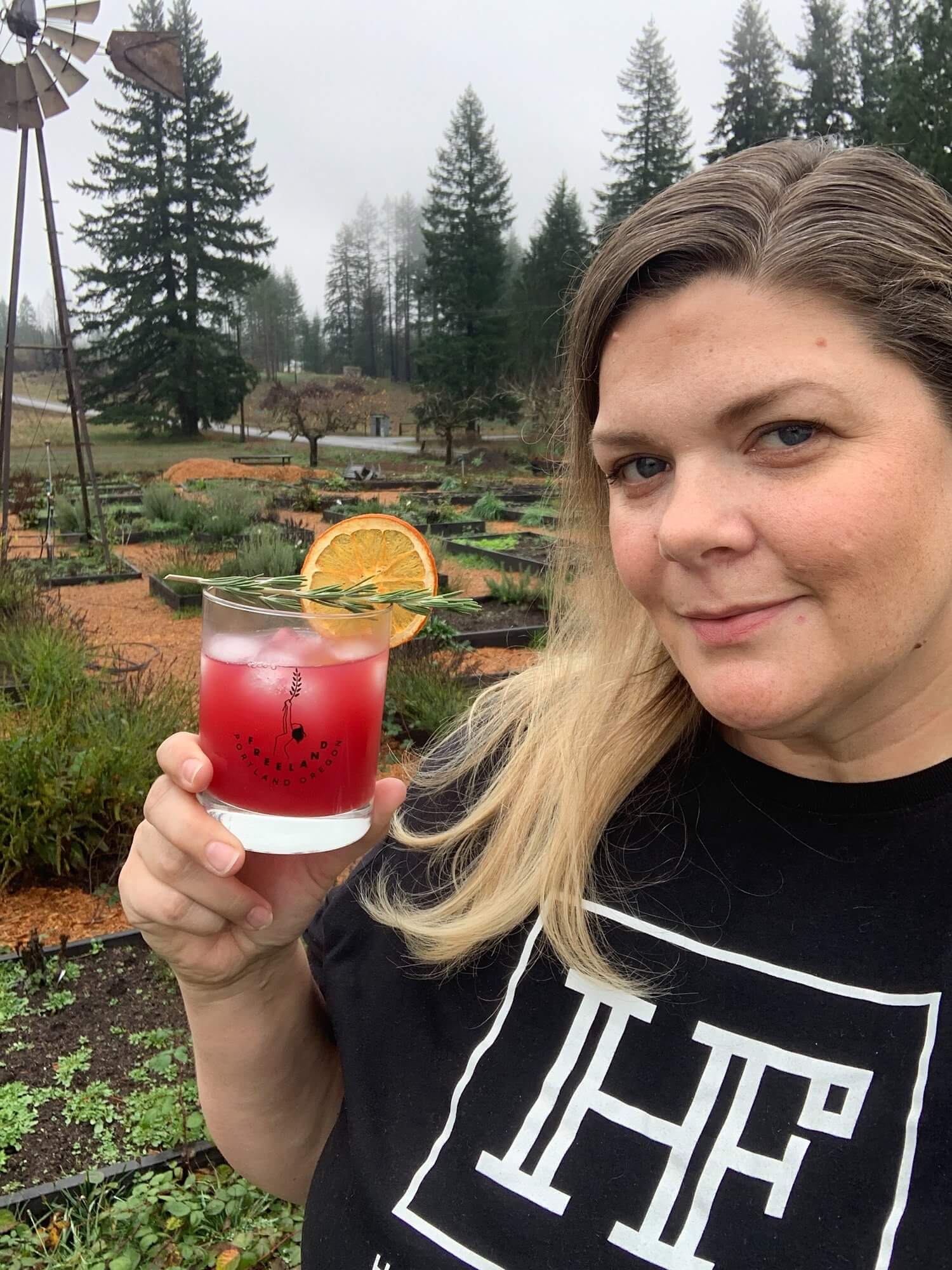 Rebecca Kaihani founded HF Garden Project in 2019, which is an inspiring 501(c)(3) non-profit that grows and donates nutritious, natural food to local children and families in need at no cost. Surrounded by lush forests, rushing streams, and vibrant neighbors, HF Garden Project sits on a 30-acre property shared by the Hillockburn Farm shop and founders' own home just outside of Estacada. By bringing business, home, and service together into a shared space, they actively work to model what it looks like to live an authentic life committed to growing community.Through an effective, sustainable, and culturally-responsive food program, The HF Garden Project is dedicated to addressing food-insecurity, practicing sustainability, and creating educational opportunities for local youth. After facing significant setbacks from the Riverside fire and windstorm the following year that destroyed their garden trellis system they were still able to donate nearly 1000 pounds of food to area families.
She Flies With Her Own Wings
Michelle Jones, Wayfinding College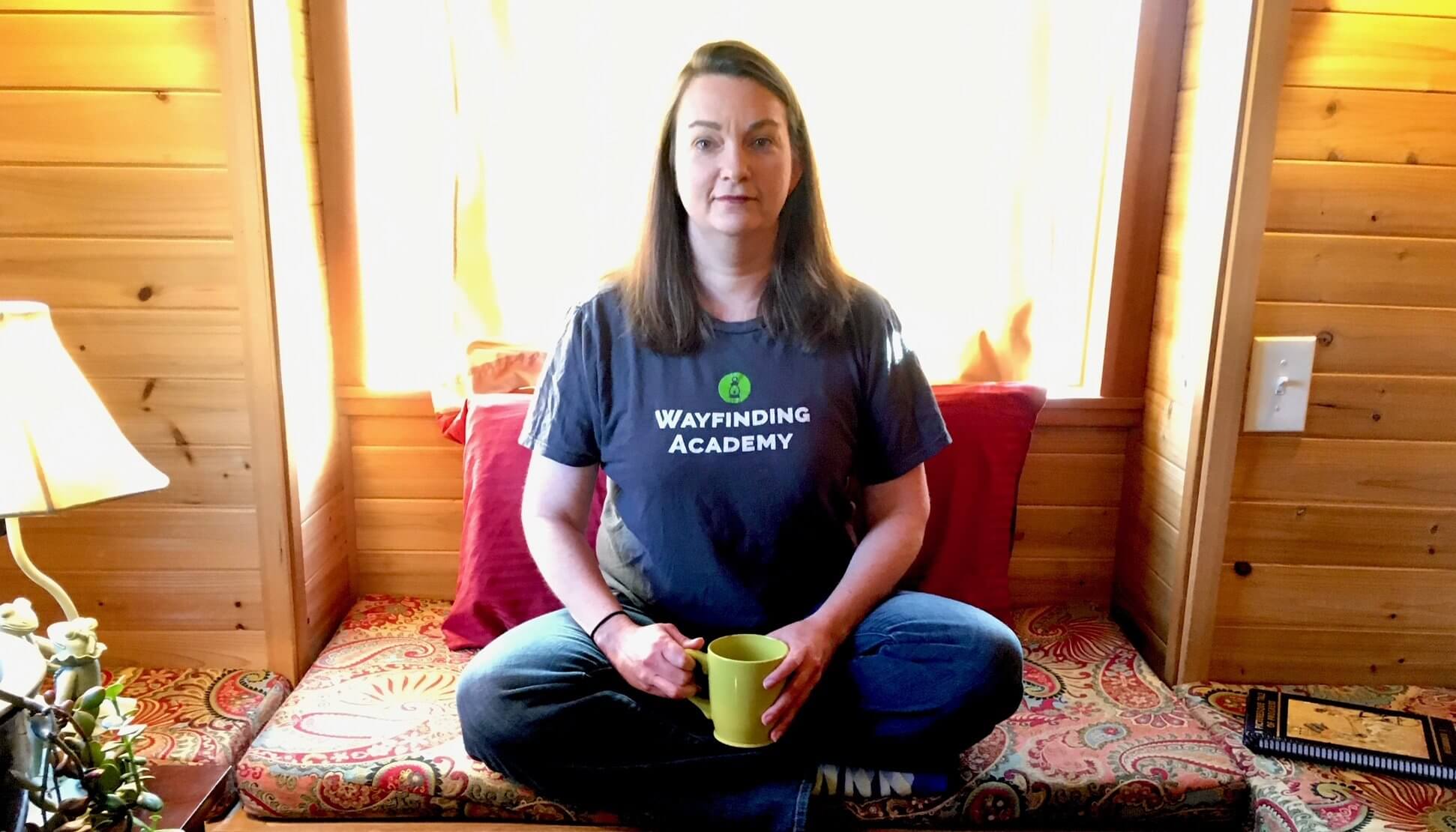 Michelle is doing her life's work right now with Wayfinding College. Her purpose in life is to help others figure out what they want to do with their lives and start doing it. Five years ago, she gathered a group of like-minded friends and colleagues around a vision of what a revolution in higher education could look like. After years of volunteering with groups and non-profits to organize for social impact, (SuperThank, TEDxMtHood, World Domination Summit) Michelle took the leap and Wayfinding College was born. Learning as they grow, Wayfinding College is seeing some ripple effects of change in higher education. When not ruffling the feathers of traditional higher education, Michelle can be found walking the Camino de Santiago with fellow Wayfinders (next spring will be her eighth time!) or relaxing at her tiny home in Portland, Oregon.
She Flies With Her Own Wings
Stephanie Barr, Lift Urban Portland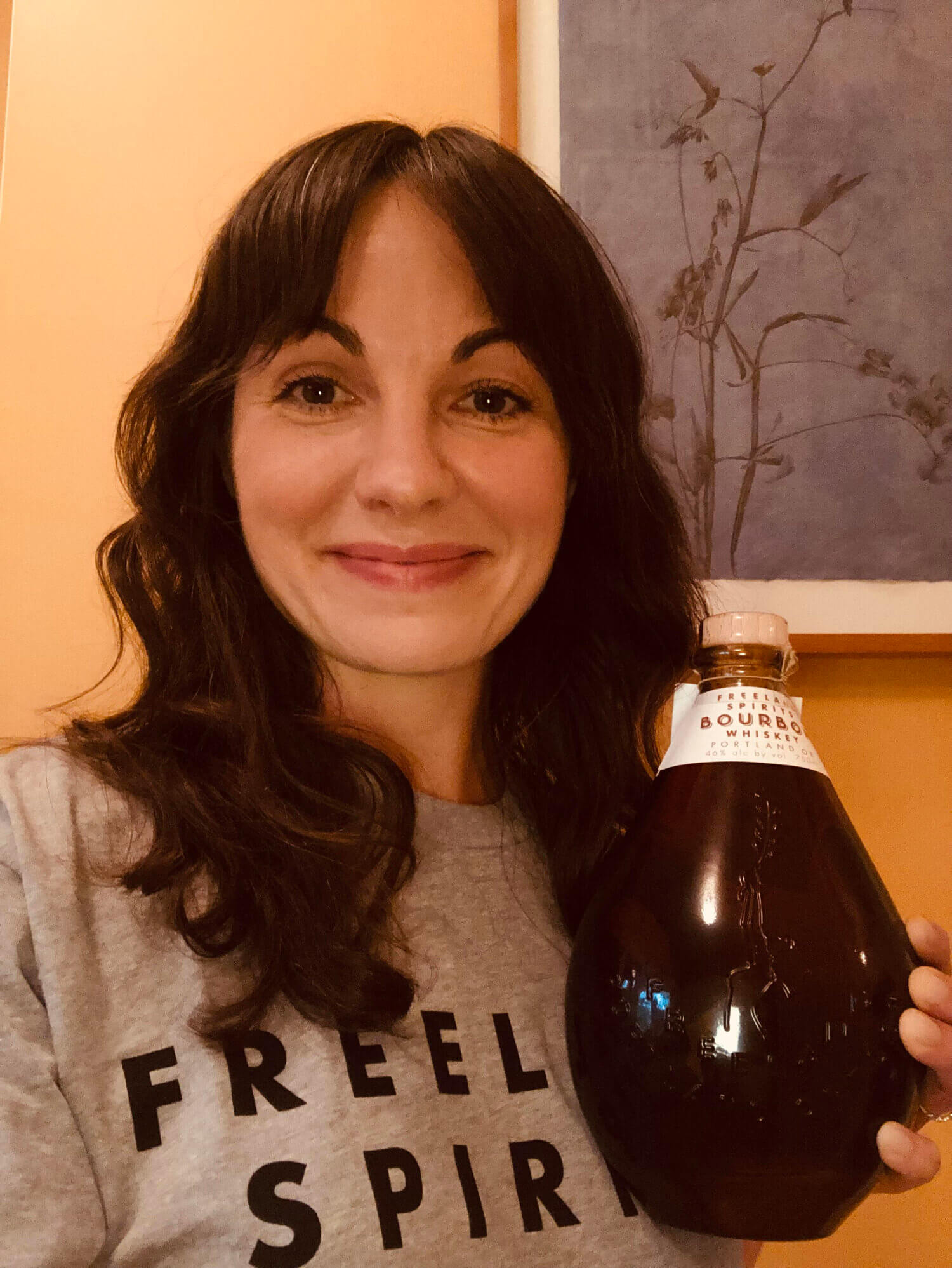 Stephanie is the Executive Director of Lift Up, helping to facilitate all the amazing work they do. With deep experience working in Northwest nonprofits since 2002, and an intimate understanding of food through her own celiac diagnosis, she helps Lift Up bring healthy and delicious food to the Portland community. Lift Up, or Lift Urban Portland, has been providing fresh and healthy food and connection for 41 years. They help community members get in touch with important social services resources, provide nutritious food boxes, offer essentials in a grocery-store-like setting that maintains agency through free shopping, and much more.
"Many people think of food security organizations as just meeting an immediate need. But food plays a big role in our lives – it supports our health, it's how we connect with others, it's how we celebrate, and it's deeply cultural. Having that need consistently met enables the people we serve to focus on other aspects of their lives. We also hear story after story about how the food we provide changes the way our clients eat, which in turn improves their long-term health outcomes."

- Stephanie Barr
She Flies With Her Own Wings
Tracy Palmer, Family Equality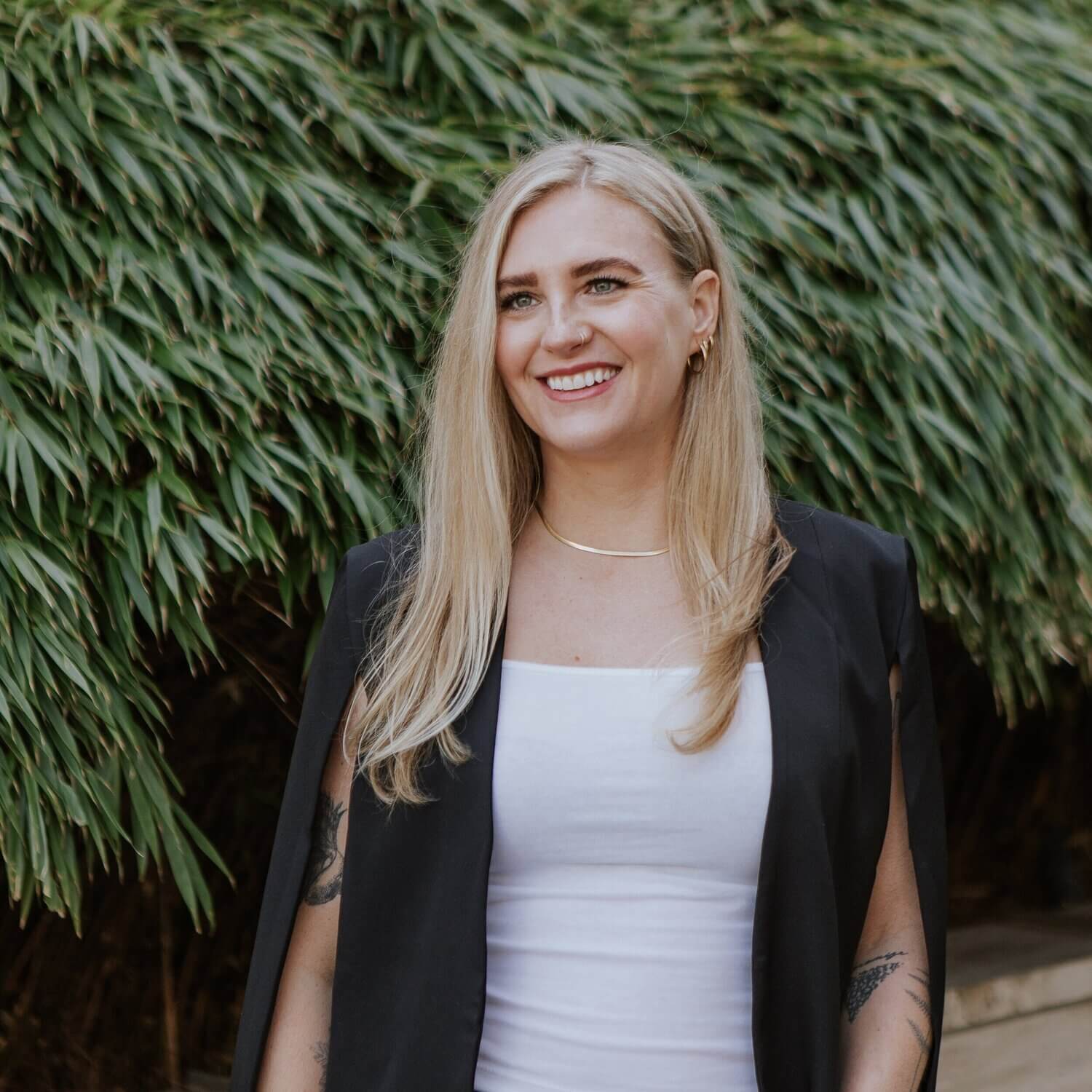 Tracy is the founder of Inclusive Fertility LLC where she seeks to support LGBTQ+ folks on their path to parenthood. She believes that navigating the fertility landscape as an LGBTQ+ person is difficult enough, you don't have to do it alone. Tracy spent the last decade+ in fitness and felt a pull to make a career change when her own 2 year journey with her wife to parenthood brought to light the inequity and challenges faced by queer folks building their families. She now spends her time advocating for change in clinics, communities, and policies.
Family Equality mission statement: Family Equality's mission is to advance legal and lived equality for LGBTQ families, and for those who wish to form them, through building community, changing hearts and minds, and driving policy change.
She Flies With Her Own Wings
Caitlin Polis, American Nurse's Foundation COVID Response Fund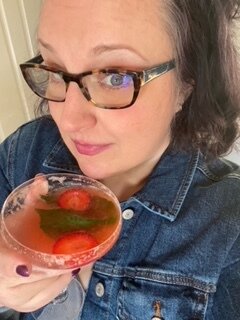 Caitlin has been a nurse here in Portland for almost seven years and as an advocate and historian, she is passionate about supporting all the front line caregivers in this truly unprecedented time. The work being done by our caregivers has been under a spotlight for more than a year and it is time to recognize the truly incredible work that goes on every single day, with and without a pandemic! Being a nurse is an incredible vocation and Caitlin is honored to be able to carry on the legacy. 
Caitlin chose the American Nurse's Foundation's Coronavirus Relief Fund as her nonprofit of choice. They are working to provide support for nurses across four tiers: mental health support, financial assistance to nurses facing hardships due to COVID diagnoses, expanding access to scientific resources for self and patient health, and bolstering advocacy for nurses and patients alike.
She Flies With Her Own Wings