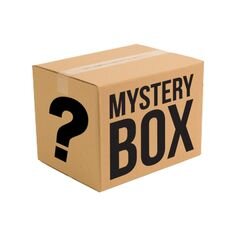 Freeland Bourbon Mystery Box
1 bottle Freeland Bourbon + Surprise Cocktail Mixer + an assortment of local mixers + merch
Let a Freeland staffer who reallllly loves Bourbon design a kit for you. Just trust us. It'll be fantastic. Let us know in the notes at checkout if you have any dietary restrictions or allergies. (Vegan, nut allergy, etc.)
Our mystery boxes are guaranteed to have a retail price much higher than the kit price.
About Freeland Bourbon:
Freeland Bourbon pays homage to the South, and to Meemaw Freeland, the namesake of Freeland Spirits. Soft caramel, vanilla and spice dance into the whiskey from charred American oak barrels. A final rest in Oregon's Elk Cove Pinot Noir barrels adds an element of Pacific Northwest terroir. Blended with precision by our Master Distiller, Molly Troupe, to achieve balanced texture and harmony of flavors.
ABV: 46%
Finish: long and velvety
Mash Bill: 70% corn, 20% rye, 10% malted barley
Taste: Rounded and smooth, soft caramel and baked berries layered with vanilla bean, cocoa and spice
Aroma: Toffee, marmalade, smoked pecan and clove
Color: Rich mahogany
Pickup currently unavailable
Refrigeration Required:
Freeland Fresh cocktail mixers require refrigeration and should not be left out! Fresh mixers are best within 2-3 weeks of ordering, but please pick up your order within 5 days to guarantee freshness and availability.