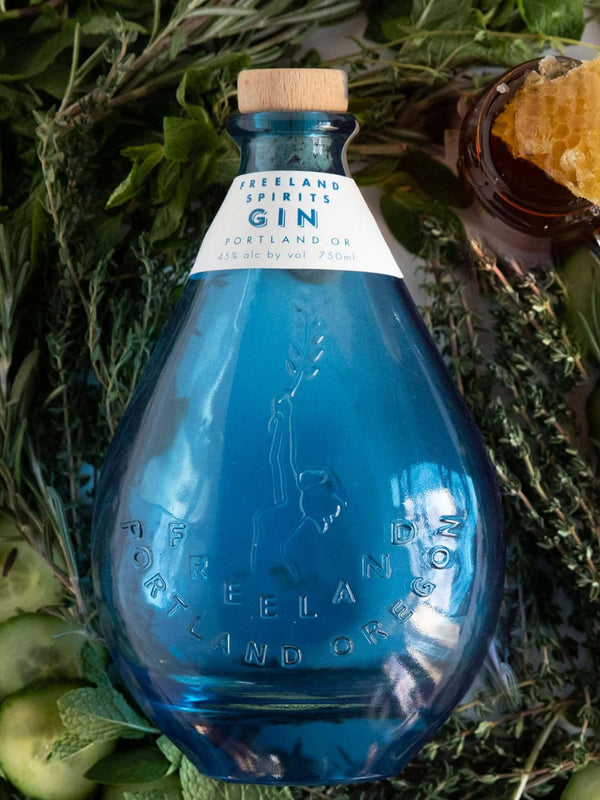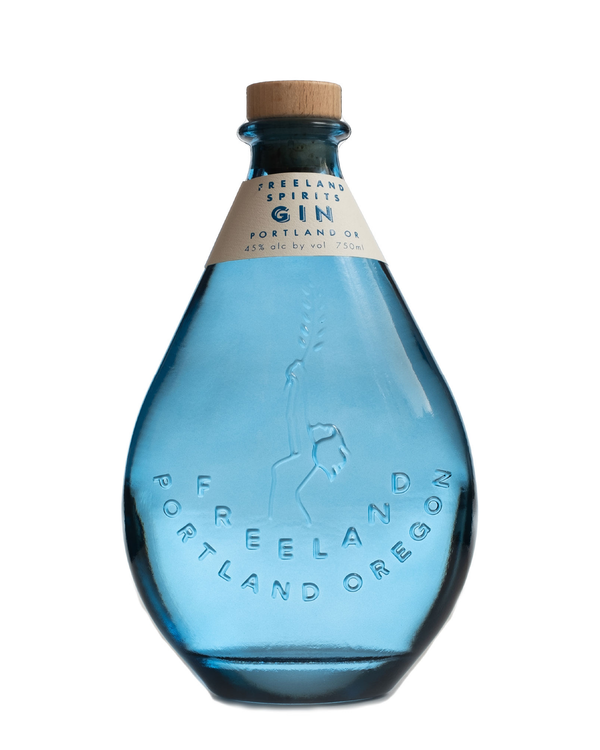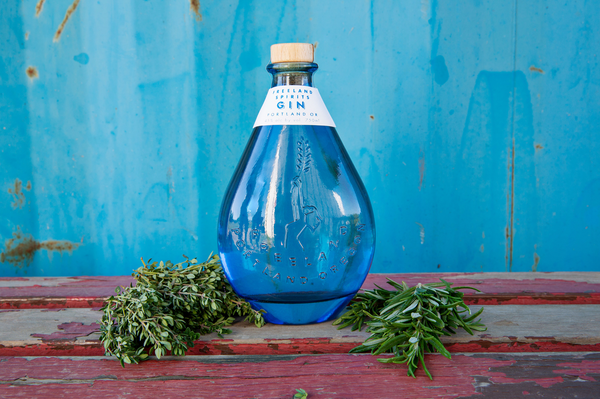 Freeland Gin
Freeland Gin

Inspired by Meemaw's garden, Freeland Spirits Gin takes you on a sensory journey with zesty citrus, garden herbs and warm spice with woodsy notes of juniper and spruce. Expertly distilled using a dual distillation process, the flavors of our Fresh Five botanicals — rosemary, mint, cucumber, thyme, and honey — play nicely with 14 dried botanicals. Delicious enough to drink neat, or elevate your favorite cocktail.
ABV: 45%
Finish: lingers with complexity
Taste: Layered spice balanced by freshness, strikingly smooth texture, rounded body
Aroma: Garden herbs, vibrant spice, citrus bursts, floral hints, spruce undertones
Pickup currently unavailable
Freeland Gin
Freeland Spirits Gin is small batch crafted using a unique blend of traditional heat distillation along with vacuum distillation, which allows us to use fresh, Pacific Northwest ingredients. Fresh herbal essences of rosemary, mint and crisp cucumber lift the nose. Grapefruit and lemon peel brighten the brisk juniper and bold spice. Pink peppercorn, coriander and star anise mingle with 10 additional dried botanicals in the copper pot still.