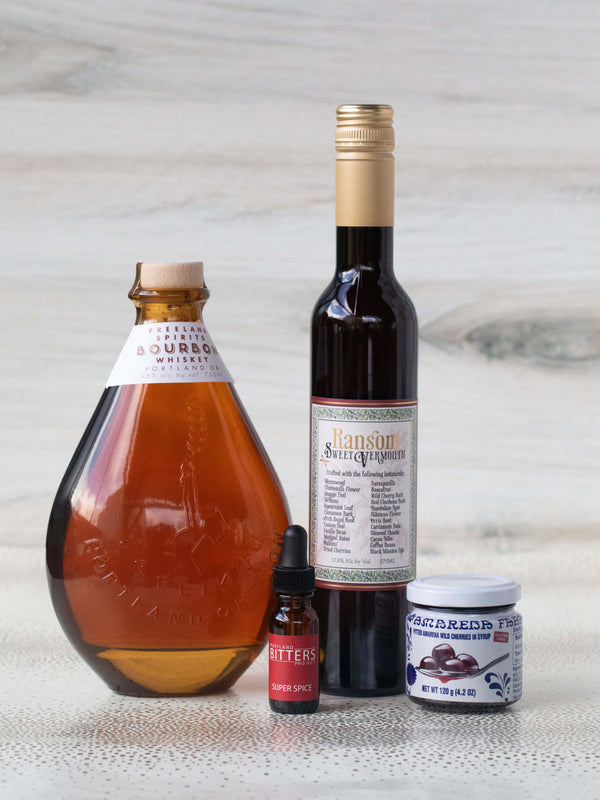 West Coast Manhattan Kit
1 bottle Freeland Bourbon + 1 375 mL bottle Ransom Sweet Vermouth + .5 oz Portland Bitters Project Super Spice Bitters + 4 oz Amarena cherry jar

The West Coast does everything better, including this Manhattan! This classic takes a special turn with local Ransom Vermouth of McMinnville and our big time favorite, Portland Bitters Project. Flavors of caramel and spice from Freeland Bourbon dance elegantly with notes of sweet cherry in the vermouth and hearth in the Super Spice bitters. Treat yourself to this warming drink and take in the abundant flavors of the Northwest.
Pickup currently unavailable
West Coast Manhattan
2 oz Freeland Bourbon
.75 oz Ransom sweet vermouth
5-7 drops PDX Bitters' super spice bitters

Stir ingredients in a mixing glass for 30-40 seconds. Strain and serve up. Garnish with a drizzle of cherry juice and an amarena cherry!